Kemarin dapat kiriman Kue Bulan alias Mooncake krn tgl 14 September adalah Festival Kue Bulan.
Menurut gw yg istimewa adalah packingnya yg cantik2 dan unik, didominasi warna merah dan gambar2 khas lukisan China. Ada yg dusnya panjang, kotak, bulat, bersegi2 dll.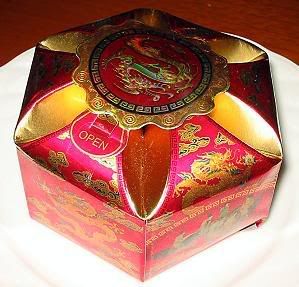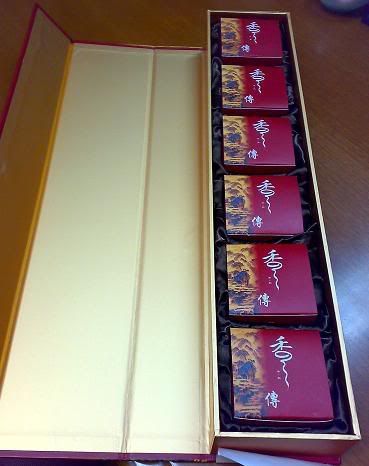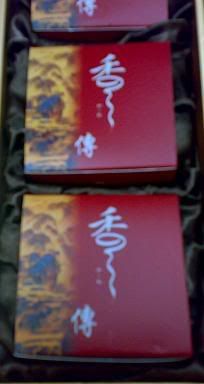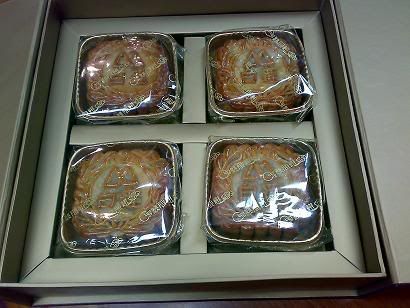 Kue bulan ini aslinya isinya dari kacang ijo atau taosa (kacang hijau yg dihitamkan) dan dikasih kuning telur bebek di tengahnya. Dulu untuk membuatnya pakai minyak hewani (minyak biba) supaya kulit kue bulan yg warna coklat itu lembut, sehingga baunya "khas" sekali. Kue bulan dari Hongkong atau China ada yg masih begini nih baunya …. Tapi sekarang krn banyak yg vegetarian, jadi dibuatnya pakai minyak nabati, sehingga baunya enggak amis. Isinya pun tidak hanya dari kacang hijau, tp ada yg rasa greentea, red bean with kernel, ada yg pake biji bunga lotus, pokoknya banyak variasinya.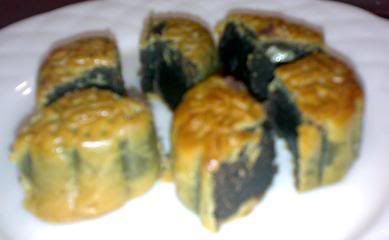 Mooncake dari Hotel Shangri-La, rasa Red Bean with Kernel
Gw sendiri kurang suka sama Mooncake gaya Hongkong ini. Gw suka sama Kue Bulan ala Jakarta Kota, yg mereknya Sin Hap Huat yg banyak dijual di Glodok dan sekitarnya. Warnanya kulitnya putih kecoklatan kayak roti bantet, isinya macam2, ada yg coklat, coklat + kenari, keju, duren, cempedak, biji jambu, dll
Di Pontianak, Bangka dan Belitung ada Kue Bulan khas daerah sana. Bentuknya bundar pipih, keras, warna putih, terbuat dari tepung kacang hijau (kayak kue satu), isinya warna item rasanya manis. Kayak kue jajanan kita di masa kecil, kalo gak salah namanya kue sako, yg dibungkus kertas putih gambar buah kelengkeng atau anggur, dicetak pake tinta merah.
Yang namanya Kue Bulan, tipe dan bentuk apapun, rasanya manis banget. Cocoknya dimakan sambil minum teh pahit, sembari ngobrol dan memandangi keindahan bulan purnama di malam hari. Romantis kan ?
rgds,
Lucy